The Resolution
I am not one to make New Year's resolutions. I am usually of the mindset that if you need to make a change in your life you should just do it whenever you decide its time. How many of you have pledged to lose weight, spend less money, run a marathon, be nicer to your spouse...etc only by February give up or forget altogether? I have always said resolutions were lame and I would never make one.... that is until this year but it was an accident I swear. Sometime around the end of November I stumbled across a website called
The Uniform Project
. I was intrigued. I was inspired. I was motivated and my life will never be the same. In a nutshell this woman pledged to wear one dress (she had 7 identical dresses made for each day of the week) for one year. It was an experiment in creativity, sustainability and in the process is drawing attention to the
Akanksha Foundation
in India. So far she has raised over $54,000 which has sent 152 children to school who otherwise would not be able to attend.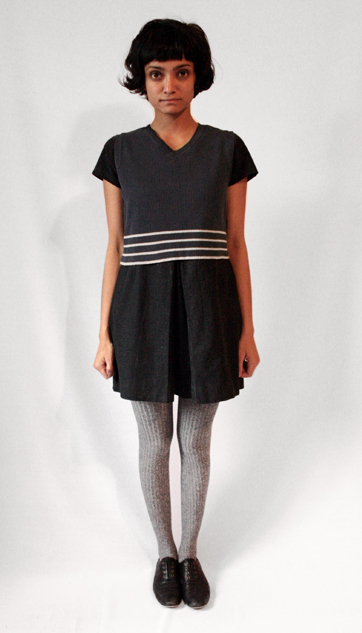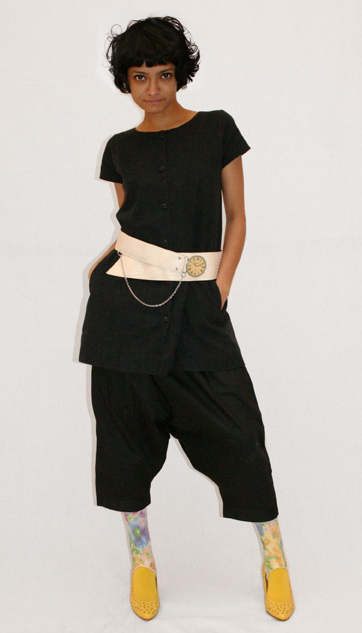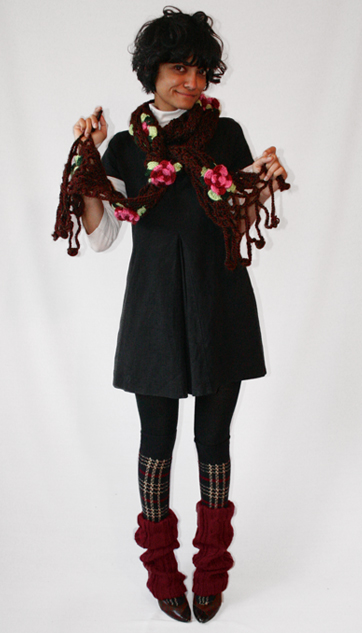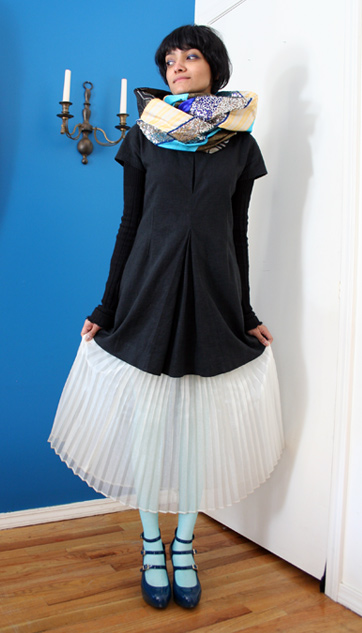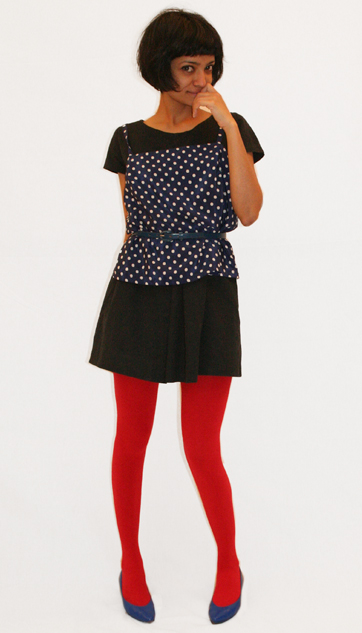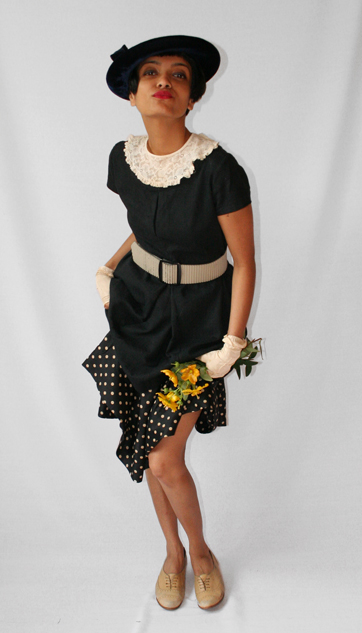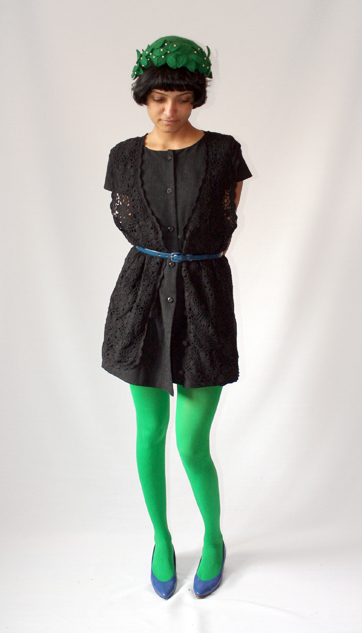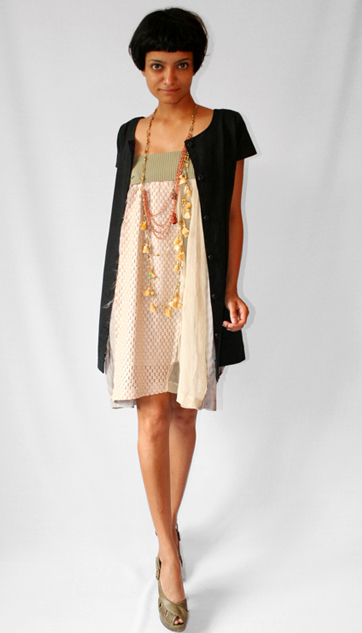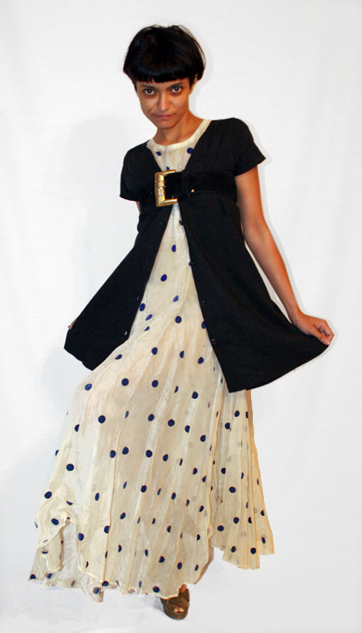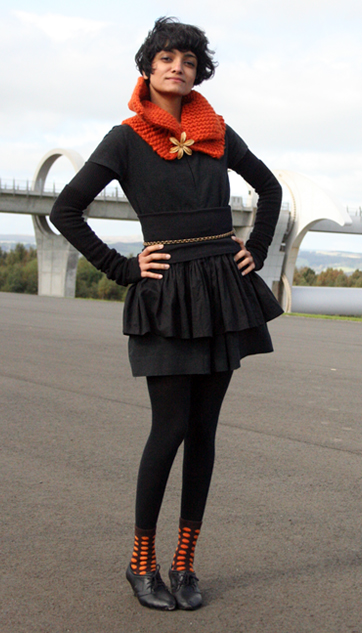 NO NEW CLOTHES!!!! WHAT!!!
So you ask, what does that have to do with your resolution? Well the simple answer is I took a very hard look at my spending habits, especially when in comes to clothing and I thought if this woman can create 365 different looks from ONE dress, what could I do with all the clothes I already have? The possibilities are pretty much endless. So I decided.... I will not purchase any NEW clothing for one year. Sounds harsh but it was time for an experiment of my own.

The Rules
No new clothing may be purchased from any retail outlet.
Items may be borrowed, traded, made, reconstructed or repurposed.
Fabric maybe purchased but it must be vintage (old) or eco-friendly (i.e. hemp, bamboo)
Thrift/vintage store purchases are okay (they are an awesome cheap way to find material to work with)
Shoes, accessories and undergarments may be purchased from retail stores but I am trying to limit it to just a few times. So far I have been pretty lucky in my thrift store finds for shoes.
The Reaction
My friends smiled and nodded, my husband downright laughed at me but I was undeterred. I
wanted
needed this challenge, this goal, so I dusted off my sewing machine and serger that had been hibernating since well before my daughter was born (she's almost two now) and got to work. I scoured the web for ideas and came upon several awesome websites that have easy to follow tutorials and free online patterns. One is
Cut Out and Keep
and the other is
Burda Style
. Both of these offer free or low cost patterns and tutorials to create your own one of a kind style. Then I hit the mother load....I found out about
Generation T by Megan Nicolay
. Awesomeness! I ran out and bought both books and have been ripping up every old tee shirt I could find. My poor husband has had to forbid me from his tee shirt drawer for fear I might turn it into something else
Perfectly Upcycled
One of the best resources I have found in along this journey of sustainability and up-cycled-ness is the wealth of knowledge in my fellow bloggers. I follow several awesome blogs and I encourage you to check out my listing to the left. I love reading about their struggles and triumphs, trying the recipes and trying new sewing/art projects. These talented ladies have inspired me to start my own blog. I guess I just wanted to join the party. Perfectly Upcycled will not only chronicle my No New Clothes Resolution but all aspects of ways to recycle/upcycle clothing and accessories and to find ways to be fashionably eco-concious. I don't want to be preachy or get up on my hippy-dippy high horse. I just want to show you what I love and to maybe inspire others along the way.

Perfectly Upcycled - The Etsy Shop
I am very fortunate to be able to stay home with my daughter and I guess my day job is mommy/photographer. I started my own photography business called
Littleface Photography
last year and I am still working on building my client base. Photography is a very rewarding and creative process however photo editing can be very tedious. January and February are fairly slow (at least for me) in the portrait photographer's world so my resolution came at a perfect time. While I was in the midst of my creative release I thought why not take some of my creations and sell them on
Etsy
? What better way to get the message of sustainability across by showing folks that homemade doesn't have to look lame and in fact can look downright cool? So I started
Perfectly Upcycled on Etsy
which specializes in jewelry and accessories made from upcycled tee shirts, vintage material and lace, thrift store finds and whatever else I can come up with. Down the road I may introduce items made with sustainable fabrics but I am taking it slow at the moment.